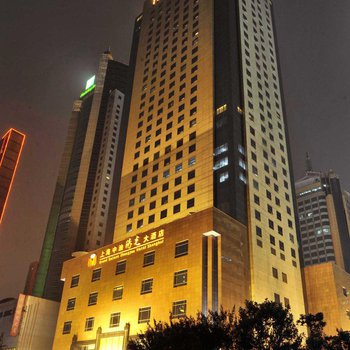 The Hotel Zhongyou International Shanghai (Zhongyou rihang jiudian) is located in Pudong's Lujiazui Financial Area, and is only 30 minutes' drive from Hongqiao Airport with easy access to the city center.
This Shanghai hotel's 376 spacious rooms and suites are equipped with Internet access, safes, mini-bars, satellite televisions and international direct dial telephones.
There are four restaurants providing a wide range of food to suit every guest. Fame serves general Chinese cuisine, Café Venus offers Continental and southeast Asian fare, Kawaku serves up Japanese dishes and Che Ju Garden provides guests with Korean fare and soju, a strong Korean spirit.
The hotel also offers ticket reservation, tour arrangement and shuttle bus services, and numerous business facilities. There is a Grand Ballroom that can hold up to 650 guests, as well as an exhibition hall and various meeting rooms that can hold from 15 to 100 people. All are equipped with up-to-date systems, including slide projectors, simultaneous interpretation systems and audio/visual facilities.
Recreational services at the hotel include a health center and table tennis for guests looking for an active break. Alternatively, the spa and indoor pool facilitate for guests seeking something a little more relaxing.